Mobile Pavilion for Contemporary Music, Berlin - DE, 2008
International open competition

Synaesthetic Filter is a mobile pavilion for experimental music that can stage performances ranging from scenic plays to sound installations.
Conventional concert spaces function like picture stages, although our ears know no perspective but are rather immersed in sound. Furthermore, the wide range of performances within contemporary music does not require a neutral multifunctional space, but rather a palette of transformable spatial instruments that trigger new experiments.
The mobile music pavilion acts like a visual and acoustic filter that allows flexible positioning of musicians and audiences as well as the integration of surroundings into the performance. Through pivotable acoustic elements, the pavilion can be closed or opened up to change visual and spatial qualities as well as certain acoustic properties of the space. By moving the elements, musical and spatial effects can be interlinked.
Depending on the angle of the elements, the pavilion's appearance can be changed from solid to transparent and from closed to open. The moving panels produce no form but a flickering presence, like the sounds that emerge from it. Rather than a space to enter, the pavilion is a synaesthetic filter in which to immerse oneself in.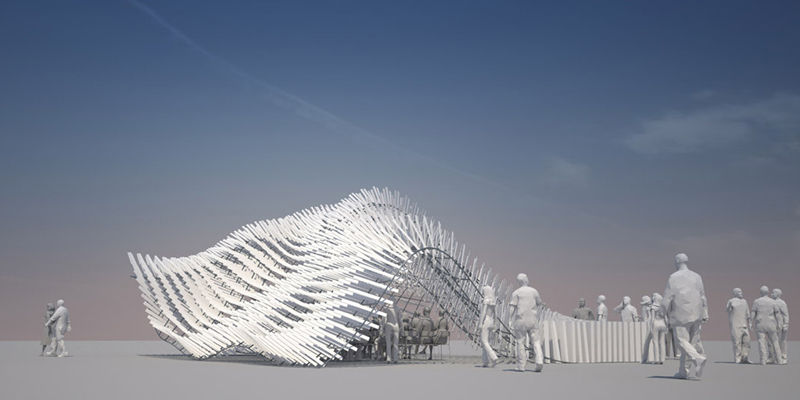 exterior rendering / ©soma